Samsung Odin downloader is a flash tool used to flash Stock Firmware, Custom ROM, Custom Recovery, Stock Recovery, Root files, and other patch files to a Samsung Smartphone. On this page, we have shared Samsung Odin3 v3.14.4 zip package, and you can download it from the downloads section below.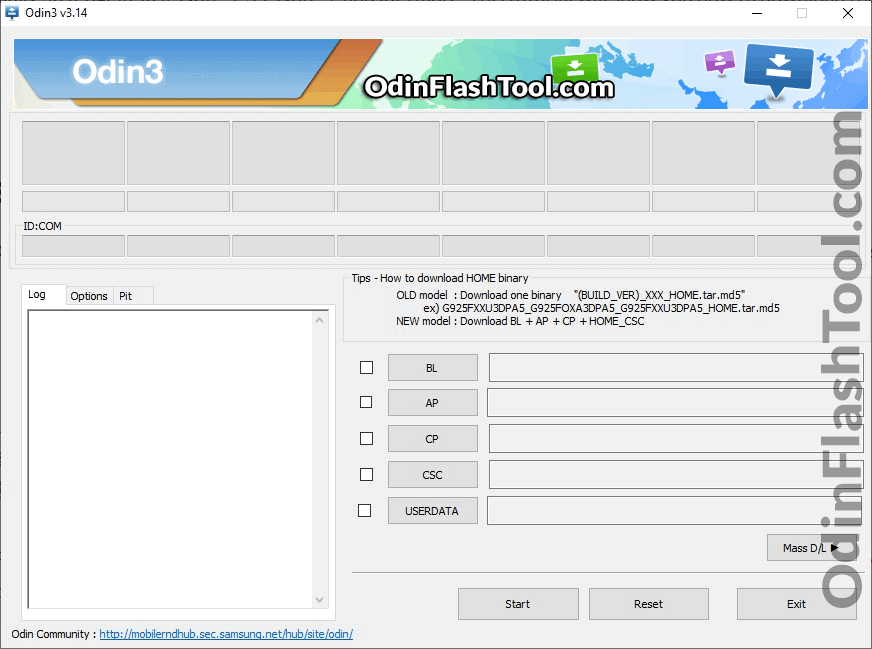 The Odin3 v3.14.4 is available for the Windows platform, but we have a workaround or other tools for Linux and Mac. These tools can also be referred to as Odin for Mac or Odin for Linux.
Also Download: Samsung Odin3 v3.14.1
Download Odin3 v3.14.4 for Windows
File Name: Odin3_v3.14.4.zip
File Size: ~ 4.3 MB
Compatible with: Windows OS
System architecture supported: 32-bit / 64-bit
Odin for Linux and Mac Systems
Heimdall: Heimdall is a cross-platform open-source tool suite used to flash firmware (aka ROMs) onto Samsung mobile devices.
Available for both Mac and Linux systems, Heimdall is the best alternative to Odin3 Software. It gets your job of flashing files to Samsung devices done.
Download Heimdall for Mac and Linux
Odin for Mac OS and Linux Machines
Another great tool that can be used to flash the firmware and other files on Samsung devices is JOdin3. The JOdin tool is powered by CASUAL and Heimdall. It can be used on any platform as it is based on Java. It requires Java 8 or the latest runtime environment installed on your computer. If you meet this requirement, then you can use the Samsung JOdin Tool.
JOdin3 is available as Online Tool as well as .jar file (Java-based file), which can be run locally on your computer. You can use the online tool or else download it from below.
Download JOdin3 for macOS and Linux
How to use Samsung Odin3 v3.14.4
Samsung Odin3 v3.14.4 flash tool is easy to use, and we have already published a detailed step-by-step guide on how to use Samsung Odin Flash Tool here. Follow the instruction listed in the guide and flash Samsung stock firmware, recovery, root packages, and other patch files on your Samsung Smartphone or Tablet.
[*] Take Backup First: If you are going to use Odin3 v3.14.4 downloader to flash files on Samsung Phone, then your data might be wiped. So, it is recommended to take a backup before using the Odin3 downloader.
[*] How to use Odin3 v3.14.4: If you want to learn how to use Samsung Odin3 Flash Tool to flash firmware, recovery, root files, and other patch files, then follow how to use Odin guide.
[*] Samsung USB Drivers: Odin requires Samsung USB drivers to communicate with the device. If you do not have them installed, then you can download the suitable Samsung USB Drivers for your Samsung device from here.
[*] Always Scan First: We have scanned the Odin3_v3.14.1.zip file, but we still recommend you scan it before using it.
[*] Hot-linking Not Allowed: If you are willing to share the above tool with your friends or on any website/ forum, then use the page URL. Don't use the direct file link as it will be redirected to the homepage.